Cleaning
Interior cleaning is both beneficial aesthetically and it's just good basic hygiene.  Your car is a filthy place where germs are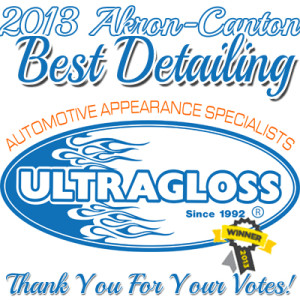 easily spread.  Dirt grinds into the surfaces and dust gets all around.  It's important to find a place that isn't just going to rub slimy silicone throughout your vehicle and then turn around and tell you its clean.
The Ultragloss Detail Team removes the dirt and debris from inside your vehicle.  Our protective products are applied to the interior instead of harsh chemicals that can fade it.  We're able to remove a variety of stains.  In the event that we cannot, our Interiorz division can come in to fully repair the area.
Ultragloss also offers decontamination services utilizing an organic solution to rid your vehicle of harmful bacteria.  The decontamination service is especially useful after you or someone who frequents your vehicle has been sick.  Learn more about our decontamination service here.